Cientos van a demonstrar en el capitolio, exigen a la administración Newsom mostrar sus principios en ciencias en valorando científicos estatales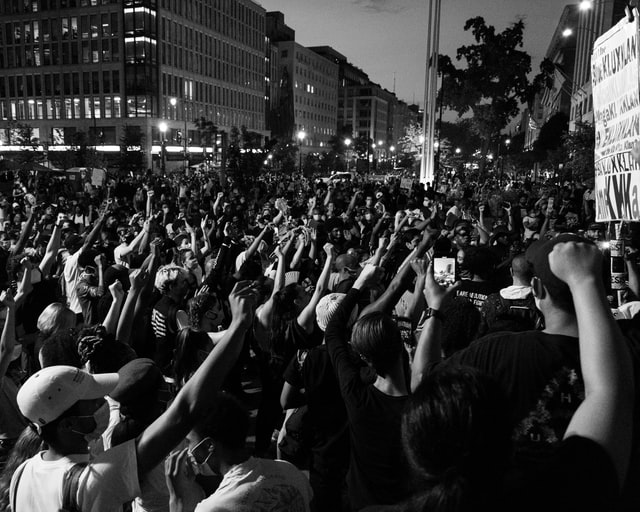 La California Association of Professional Scientists (CAPS) ha planeado la demonstración "Stand up for Scientists" para avanzar a la administración Newsom negociar salario competitivo para científicos estatales quienes trabajo vital protege la salud pública, el medioambiente, las aguas, nuestro víveres, especies en peligro de extinción y más.

SACRAMENTO – Mas de 200 miembros de la California Association of Professional Scientists (CAPS) y miembros de la publica quienes apoyen los científicos van a reunir en los pasos oeste del capitolio estatal, comenzando viernes al mediodía hasta las dos de la tarde. Esta demonstración es para voz en lugar público preocupaciones que salarios injustos pagado a los científicos estatales han dañado programas científicos vitales cuales sirven nuestro estado dorado y sus ciudadanos.
Margarita Gordus, Presidente del CAPS, hablará a la multitud a las 12:15. Corey Ridings, Generente de Fish Conservation Ocean Conservancy hablará a las 12:20 p.m.  Varios miembros de la organización hablarán sobre sus deberes y responsabilidades con los ciudadanos de California y brindarán sus perspectivas sobre cómo las desigualdades salariales de los científicos estatales de larga data afectan la capacidad de su departamento para cumplir con los mandatos legislativos en medio de la incapacidad del Estado para reclutar y retener el mejor talento científico.
Efectos visuales incluirá científicos en equipo que llevan en el campo y el laboratorio, posters y más. Miembros de CAPS y los lideres de CAPS estarán disponibles para entrevistas.
Científicos estatales operan y supervisan muchos programas multimillonarios que protegen la salud de californianos, nuestro medioambiente estatal, los recursos naturales, y agricultura. Para muchos años sin embargo los salarios de los científicos estatales han retrasarse detrás de sus contrapartes en posiciones locales, estatales y federales mas de treinta hasta cincuenta porcientos. El equipo de negociación para CAPS han estado negociando con los representativos del departamento recursos humanas de Gobierno Gavin Newsom durante casi tres anos para llegar a un acuerdo para reemplazar el contracto de la unión que expiro en Julio 2020. Debajo la ley estatal, el contracto expirada esta activa hasta un nuevo contracto se finaliza.
Los salarios siguen en discusión. A pesar de dos anos de presupuestos en exceso cuales han permitido la administración Newsom aumentar gastos en programas científicas en la cantidad de billones de dólares, todavía no han ofrecido un paquete salarial competitivo a CAPS.
WHAT: Stand Up for Scientists / Pararse Por los Cientificos
WHERE: State Capitol West Steps, Sacramento / los pasos oeste del capitolio estatal
WHEN: July 29, noon to 2 p.m.
WHO: Hundreds of CAPS members, concerned stakeholders, and others who support science and state scientists / Cientos miembros de CAPS, preocupados partes interesadas, y otros que apoyen ciencia y los científicos estatales